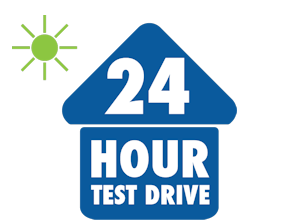 It doesn't matter if you've walked into a new car dealership in Grand Ledge; Lansing, MI; or anywhere else, we've all either experienced, or seen car salesmen in movies portrayed, as vultures circling for their next victim to step onto the lot. At Courtesy Ford in Okemos, we're not like that. We're making the car buying process so easy you don't even have to come down until you see a car you want to test drive. Not only that, but you can have that test drive scheduled so it's ready for you when you come to see us. It couldn't be any easier. Just follow these three easy steps:
Browse our great selection of new Ford cars and trucks, like the Ford Fusion, Focus, Edge, Escape or F-150.
When you find the new Ford vehicle you like, click the "Schedule Your Test Drive" button.
Fill Out the Form.
It's that simple! No vultures, or car salesman, following you all over our East Lansing Ford Dealership from car to car while you're trying to find the new Ford you like. You found it before you got here! No pressure to test drive a car you don't really want, because you already picked out the one you want! When we say Hassle Free, we mean it!
Your Okemos, Grand Ledge and Lansing Area Hassle Free Ford Dealer
At Courtesy Ford, we're looking to build long lasting relationships with all of our Okemos, Grand Ledge and Lansing area neighbors, not a quick deal so we can move on to the next shopper. We want to be there for you when your car needs service, to return your car to the way it was when you first fell in love with it if it's involved in an accident, and to be the Ford dealership you come to when it's time for your next new Ford. And we want to make it all as Hassle Free as possible. When you come in, you'll feel like you've reconnected with long last friends, by the time you leave, you'll realize you're actually a part of our family… without the hassle! Welcome to the family.